COMMITMENT TO DESIGN
We strive to provide clients with the best architectural services possible within their budget and time constraints. We address aesthetics, cost, and function and are confident in our ability to help make your project a reality.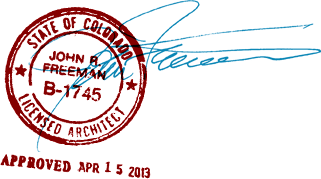 With over 40 years of experience in Northern Colorado, we have helped to create a significant portion of the architectural fabric for Loveland, Fort Collins, and Greeley.
We work in a region from Denver, north to Cheyenne, and from Estes Park, east to the Nebraska border. We would love to pencil you into our satisfied client list.